National Coordinator of ICC in El Salvador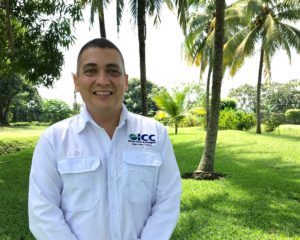 Francisco has a degree in agricultural chemistry with a Master of Science in ecological agriculture, and doctoral studies in tropical agroforestry and ecological restoration of degraded areas from the Tropical Agronomic Research and Teaching Centre (CATIE) in Costa Rica, which included an academic exchange at Yale University in the United States of America. From his academic training and professional experience, he has worked in El Salvador and in Central America in various processes of public awareness, communication, and education; facilitation of social participation processes; studies and research; strategic planning, analysis, and preparation of climate change policy instruments.
Prior to joining the ICC; Francisco worked in El Salvador as a professor at the José Simeón Cañas Central American University (UCA El Salvador); with the Friedrich Ebert Foundation as a facilitator of the national round table on climate change; as national advisor on disaster risk management and climate change for Plan International; as a specialist in adaptation to climate change for the Ministry of Environment and Natural Resources, and as director of natural areas of the SalvaNATURA ecological foundation; in addition to serving as an expert in various training and advisory processes to private companies, municipalities, NGOs and communities.
Francisco speaks Spanish as his native language, and English at a higher level.