Carlos Humberto Rodriguez, M.Sc.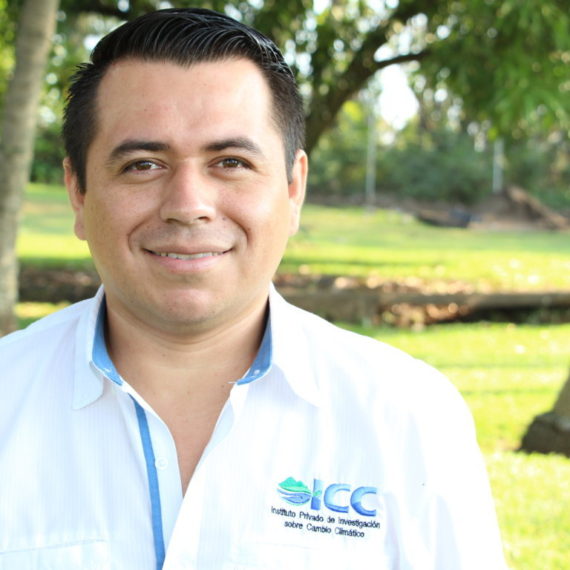 Carlos Humberto Rodríguez, M.Sc.
Research assistant in Sustainability of Productive Systems

Back to Our Team
Researcher in Sustainability of Productive Systems
Carlos is currently working as a research assitant at the Private Institute for Climate Change Research ICC, in the Sustainability of Productive Systems program.
Carlos has MSc in Mitigation and Adaptation to Climate Change at the Tropical Agricultural Research and Higher Education Center CATIE of Costa Rica. His thesis focused in Blue Carbon, and it was supported by the ICC.
Carlos' academic background includes, beside the masters' he obtained in Costa Rica, a bachelors' degree in agriculture engineering with focus on tropical crops, which he studied at the San Carlos University. He also holds an associate degree in agricultural production that he obtained in the same university. He graduated from high school at the Adolfo V. Hall Institute, with an expertise in agriculture.
Carlos' work experience includes the ICC, where he was in charge of projects and capacity building, and where he also developed his intership. He also worked for Cocales Amizade Farms, as an intern and at the Palo Gordo Sugar Mill, as crops manager. He returned to the ICC upon completion of his program at CATIE.