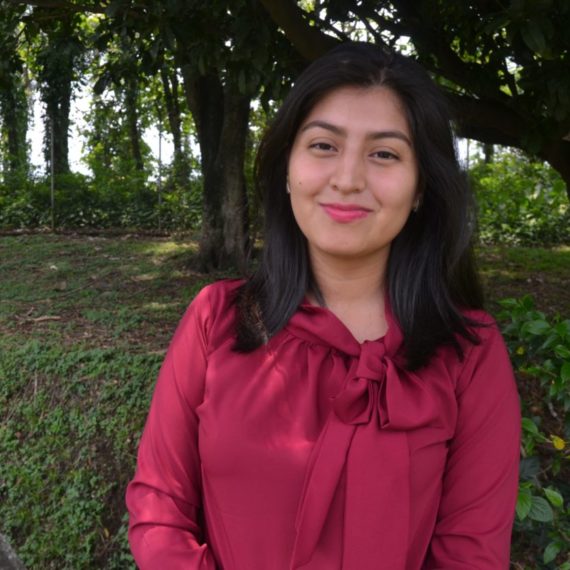 Linda Mazariegos
Integrated Watershed Management Program Intern

Ver al resto de miembros del equipo
Integrated Watershed Management Program Intern
Linda Mazariegos is an intern in the Private Institute of Climate Change Research's Integrated Watershed Management program.
Linda is finishing her coursework in agricultural engineering, with a focus on local environmental management, at the University Center in the South West (Centro Universitario del Suroccidente, CUNSUROC) in the University of San Carlos (USC) in Guatemala.
Linda has experience with the proper management of solid wastes, management of protected areas, and environmental compliance audits. She speaks Spanish.