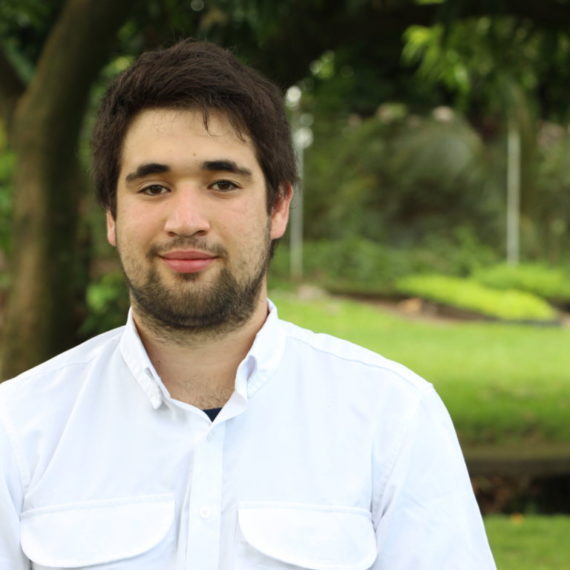 Daniel Juarez
Research assistant in climate change and health

Back to Our Team
Research assistant in climate change and health
Daniel is Research assistant in climate change and health, where he currently assists in the Productive Systems area of the Private Institute for Climate Change Research ICC.
Daniel has been involved in the realization of the Master Plan for the definitive closed area at the Chicabal Volcano as a field assistant, and has supported the Archeology and Anthropology Research Center by creating a list of species at the La Corona Archeological site. He joined the ICC as Research Project Assistant: Health and Climate Change, Approximation to the relation between vector-borne diseases (dengue, zika and chikungunya) and meteorological variables in Escuintla, Guatemala.
Daniel is currently studying a Bachelor's program in Biology at the Del Valle University, where he has completed all of his credits and is just pending of the evaluation of his graduation work to obtain such title. Daniel is fluent in English and Spanish.