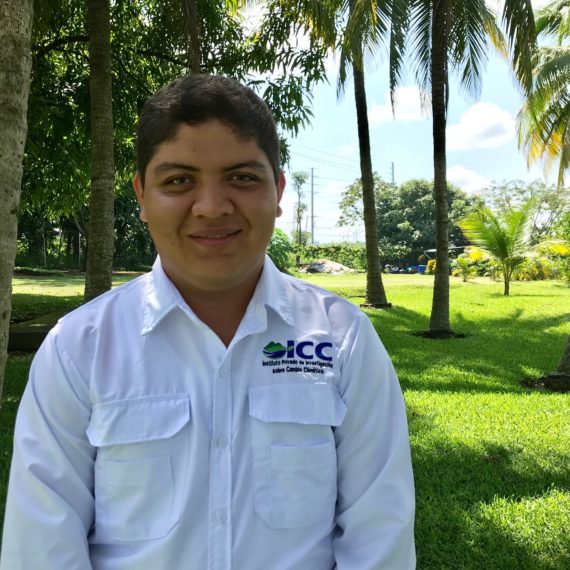 Eduardo José García García

Ver al resto de miembros del equipo
Eduardo is a specialist in the SISMARSUR project at the Private Institute for Climate Change Research (ICC).
Before joining the ICC, Eduardo completed his supervised internship in the offices of Magdalena, a sugarcane mill in Chiquimulilla. He also worked as a veterinarian consultant in the agricultural service center in Chiquimulilla, Santa Rosa.
Eduardo is currently pursuing his bachelor's degree in agricultural sciences with a concentrations in tropical crops on the Universidad Rafael Landívar. He speaks Spanish.