Juan Francisco Low, M.Sc.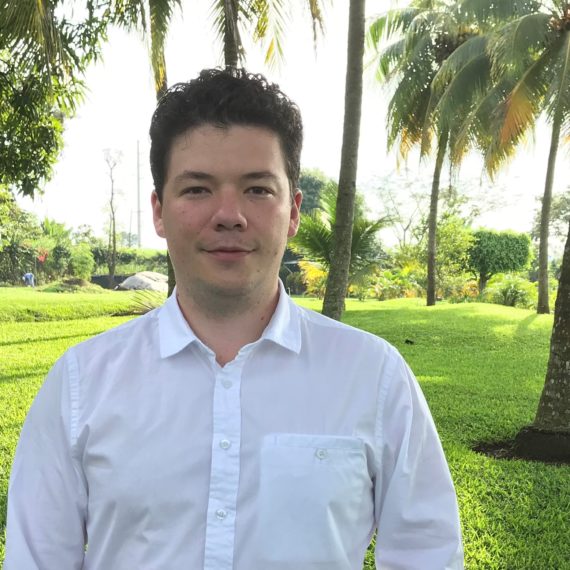 Juan Francisco Low, M.Sc.
Climate and Hydrology Research Coordinator

Ver al resto de miembros del equipo
Climate and Hydrology Research Coordinator
Juan Francisco is the interim coordinator of the Climate and Hydrology program at the Private Institute of Climate Change Research (ICC). Juan developed a numerical model to assess groundwater resources in the Fuego Volcano Alluvial fan.
Juan is a Geologist from Colombia National University (UNAL) with a master's degree in Groundwater and Global Change awarded after the completion of the joint master programme GroundwatCH. It is a multi-university master coordinated between IHE Delft Institute for Water Education (The Netherlands), Instituto Superior Tecnico – IST (Portugal) and Technische Universität Dresden (Germany).
Juan Francisco has knowledge in remote sensing, Geographical Information Systems and MODFLOW groundwater modelling. He has experience in geological mapping, subsoil modelling and assessment of strategies for groundwater quality improvement under Soil Aquifer Treatment, for a project in Israel. Low comes from Bogotá (Colombia); he speaks Spanish, English, and some Portuguese.