Marco Tax Marroquin, M.Sc.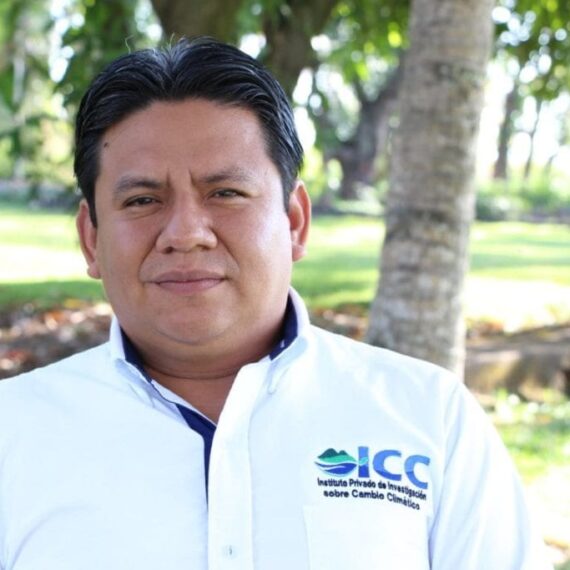 Marco Tax Marroquin, M.Sc.
Coordinator of the Sustainability of Productive Systems program

Back to Our Team
Sustainability of Productive Systems Coordinator
Marco Tax is the coordinator of the Sustainability of Productive Systems program of the Private Institute for Climate Change Research ICC.
Before joining the ICC, Marco built his work experience at the National Institute of Forests INAB, where he started working in technical activities until he became regional director of the Forest Region of the Verapaz area, as well as of the Forest Region of the South Coast. He also worked for the National Council of Protected Areas CONAP as a Sub Secretary Executive, from where he promoted the sustainable management of the biological diversity and natural resources all across the national territory, representing Guatemala in several international events related to protected areas and biodiversity.
Marco has been an independent consultant for different cooperation entities, such as the United Nations Development Programme UNDP, the International Union for Conservation of Nature, the Foundation for the Conservation of Natural Resources and Environment in Guatemala FCG, as well as for the private initiative.
Marco has a Bachelor's degree in Engineering in Natural Renewable Resources from the San Carlos University. He has a Master's degree in Productivity of Agriculture Sciences and post graduate education in Agriculture Businesses Management from the Galileo University. Marco is fluent in Spanish and speaks English at an intermediate level.