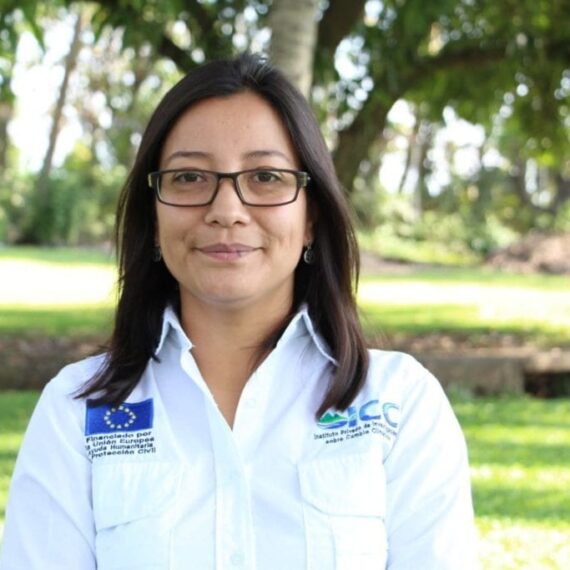 Maria Lourdes Castilla
Coordinator of the SISMARSUR Information System

Back to Our Team
SISMARSUR Information System Coordinator
Maria Lourdes is the coordinator of the project: Informational System for the rational use of the rivers in Southern Guatemala SISMARSUR, of the ICC.
Before joining our team, Lourdes worked as a professional adviser at the Department of Water Resources and Watersheds at the Ministry of Environment and Natural Resources.
She also worked as Professional Technician in Water and Sanitation at the Basal Line of the water systems, within the framework of the United Nations Joint Program "Strengthening Capacities with the Mam people for economic governability in water and sanitation, in the MANCUERNA area.
In 2011, she worked in the water quality and bacteriological monitoring through the Health Management System SIGSA-SIVIAGUA, of the Ministry of Public Health and Social Assistance, at the Department of Water and Sanity in San Marcos.
Lourdes has a Bachelor's' degree in Aquaculture, by the San Carlos University. She is currently studying a Master's degree in Marine and Coastal Sciences at the Sea Studies and Aquaculture Center of the San Carlos University. She speaks Spanish and intermediate English.