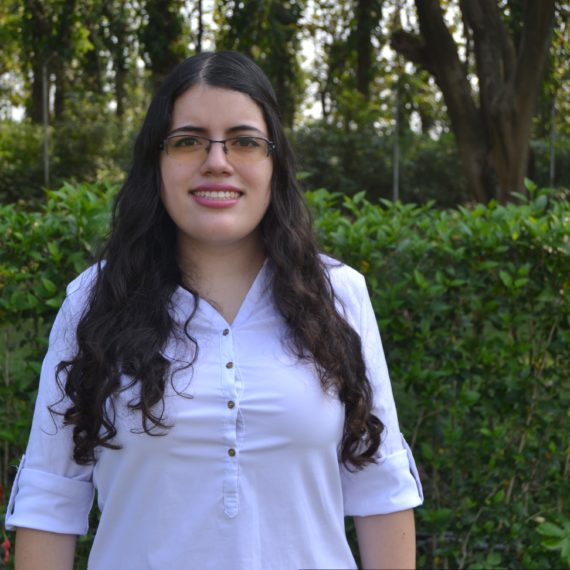 Monica Alconero Rosales
Project Management Assistant

Ver al resto de miembros del equipo
Monica is the project management at the Private Institute for Climate Change Research (ICC).
Monica's professional experience began at the ICC, where she worked as an intern, supporting a National Network of Formation and Environmental Investigation (Red Nacional de Formación e Investigación Ambiental, REDFIA). She then became the technical assistant for projects. Additionally, she worked as a consultant for the Sustainable Development Observatory (Observatorio Económico Sostenible) during the redaction of the First Report on the Assessment of Climate Change Knowledge in Guatemala (Primer reporte de evaluación del conocimiento sobre cambio climático en Guatemala).
Before joining the ICC, Monica was a volunteer coordinator for projects with the Voluntariado Social Landivariano in the Naciones Unidas National Park (Parque Nacional Naciones Unidas), Orquideario landivariano, and Centro Nutricional Sor Lucía Rogé. She also served on the board of directors of the Voluntariado Social Landivariano as the spokesperson for the environment and pets.
Monica was an exchange student in the Universidad de Cordoba in Spain during the 2015-16 academic year, where she studied in the department of agri-food engineering and rural environments. She received an Erasmus Mundus EULAlinks Sense scholarship and, while abroad, supported the agroforestry department as a student collaborator.
Monica graduated from the Universidad Rafael Landívar with a degree in environmental engineering. She speaks Spanish, English (intermediate level), and Italian (basic level).