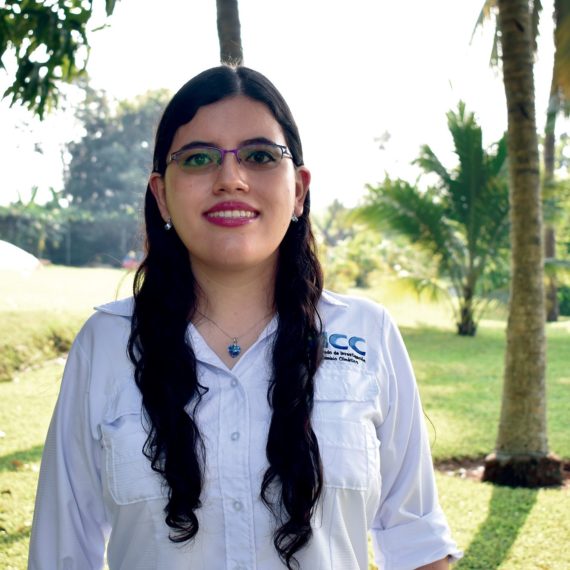 Monica Alconero Rosales
Project Manager

Ver al resto de miembros del equipo
Monica is Project Manager at the Private Institute for Climate Change Research (ICC).
Her professional experience starts at ICC, where she worked as an intern supporting the National Network for Environment Training and Research (REDFIA) project, being promoted as Technical project assistant. Later, she works on the "First Report on the Assessment of Climate Change Knowledge in Guatemala" project for the Sustainable Economic Observatory.
Before joining the ICC, Monica was a volunteer team leader at Landivarian Social Volunteer creating and leading "Naciones Unidas National Park" and "Landivarian Orchidarium" projects, and became a member of the Landivarian Social Volunteer's directors board as the spokesperson for the environment care.
Monica earned the Erasmus Mundus EULAlinks Sense scholarship becoming an exchange student in "Agriculture and Food Engineering and the Rural Environment" career at Universidad de Cordoba, Spain, during 2015-2016 academic year. She also supported the Forest Pathology department as a student collaborator while abroad.
Monica graduated at Universidad Rafael Landívar earning both her Environmental Engineering degree and the Summa Cum Laude award. Spanish is her mother tongue, also a proficient English user, and basic in Italian.