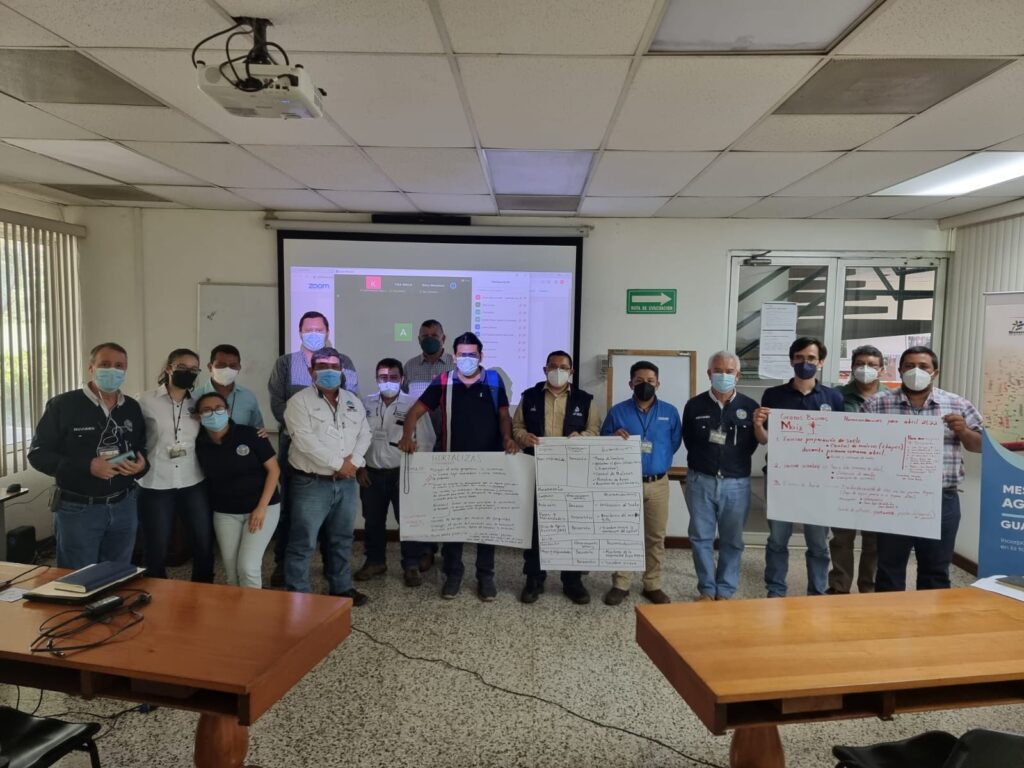 The National Institute of Seismology, Volcanology, Meteorology and Hydrology (INSIVUMEH), the Ministry of Agriculture, Livestock and Food (MAGA), FAO and ICC professionals, shared scientific technical knowledge with the staff of the agroclimatic tables of the Pacific slope of Guatemala.
The event was carried out at the headquarters of the ICC on March 30 to translate and transfer meteorological information to agricultural producers of the region. Four agroclimatic tables from the departments of Santa Rosa, Escuintla, Suchitepéquez, and Retalhuleu, attended the meeting.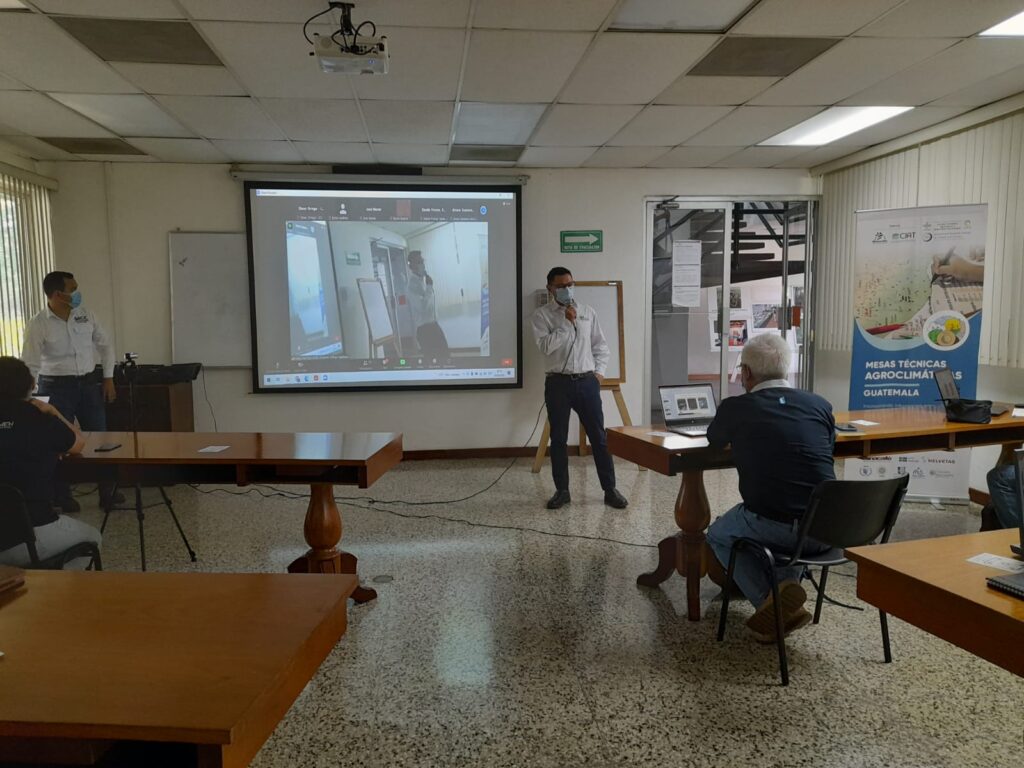 INSIVUMEH and the ICC provided information, based on meteorological stations data and the climate perspective, on the probable start of the rainy season for this 2022 to help producers make decisions and improve their production systems.
On the other side, MAGA oversees the boards with the support of INSIVUMEH, ICC, ANACAFE and FAO, to provide recommendations to agricultural producers and train them, with the aim of applying and multiplying knowledge.