The Community Adaptation to Climate Change course began on June 10th, with the participation of 209 community leaders, divided in 13 groups representing the municipalities of Santa Lucía Utatlán, Santa María Visitación, San José Chacayá and Nahualá from the department of Sololá.
The objective of the course is to strengthen the capacities of the participants to achieve an effective adaptation to climate change based on their livelihoods. The thematic content is distributed in seven sessions and the following topics will be addressed: scientific basis of climate change, climate vulnerability, impacts of climate change in Guatemala, identification, and planning of adaptation to climate change, concluding with field visits to exchange experiences.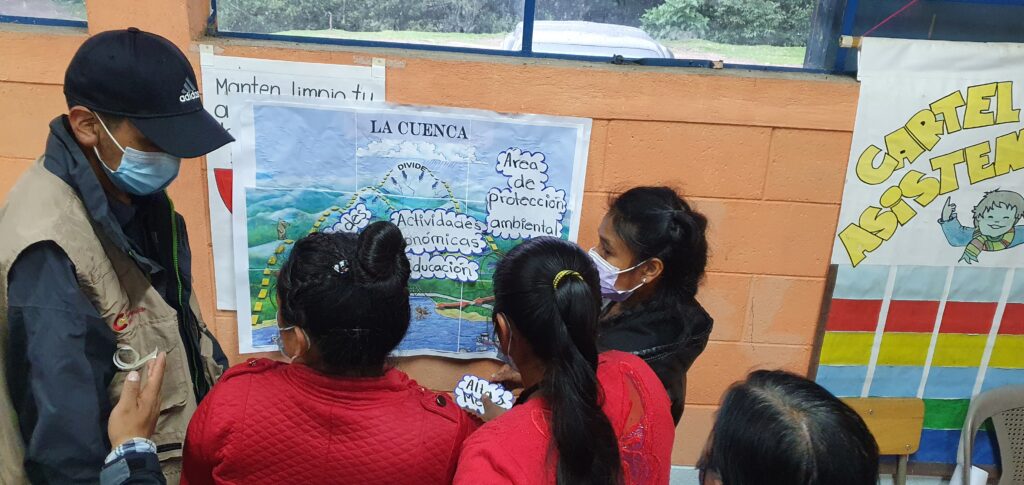 These strengthening capacities processes are developed by ICC within the framework of the project: "Implementation of adaptation measures to variability and climate change to contribute to food and nutritional security and the reduction of child malnutrition in communities and municipalities from the department of Sololá, Guatemala", financed by the Spanish Agency for International Development Cooperation (AECID).