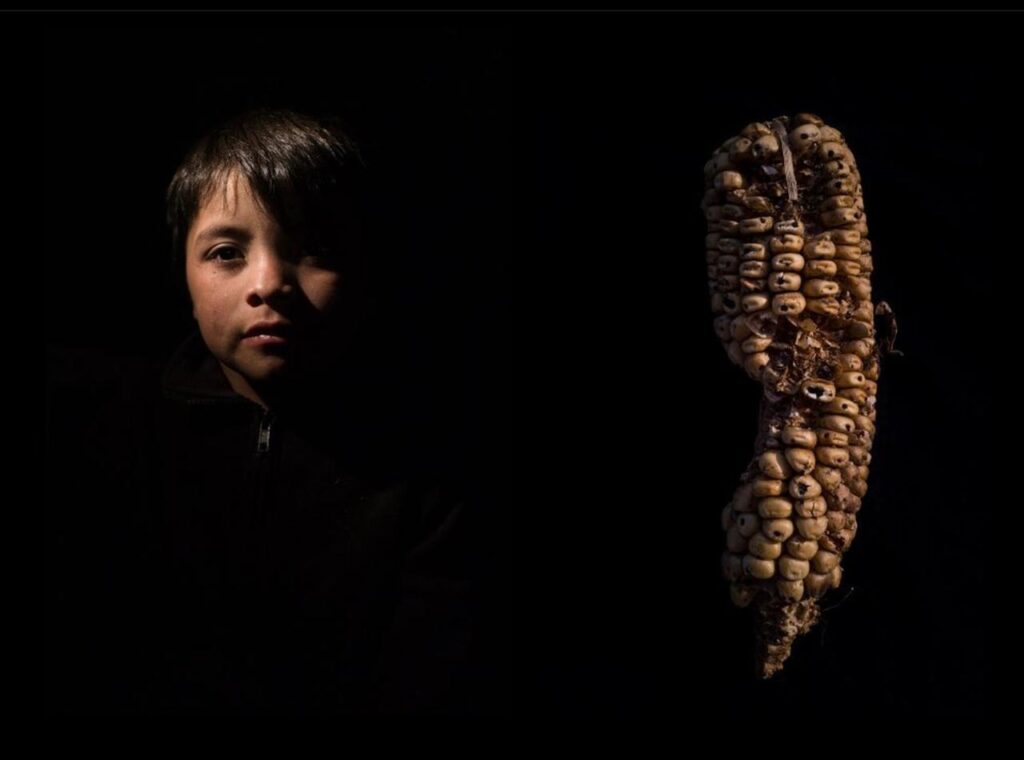 Climate change destroys the harvests of hundreds of thousands of small farmers every year, fueling a human crisis and creating a new migration pattern: climate refugees. In 2019, Spanish photographer Lyz Arango began photographic production with the aim of documenting what numbers have a hard time telling: the immediate experience of those suffering from hunger.
The international journalist and photographer Lyz Arango, lived for eight months with families in Mayan villages in the highlands and the east of the country, where she developed an intimate relationship with its people and portrayed their gaze between light and shadows. With her project, she tells the roots of climate migration, the labor migration that has existed for years for day laborers, mothers' grief, and children's doubts.
The event is organized at the Cultural Center of Spain in Guatemala in conjunction with Action Against Hunger (ACH), Climate Change Institute (ICC), World Food Program (WFP), Food and Agriculture Program of the United Nations (FAO).
– Exhibition opening Thursday, September 8, 2022.
– 19:00
– Exhibition rooms. Third level of the Cultural Center of Spain in Guatemala.
– Free admission – More info: https://bit.ly/3QkMjJm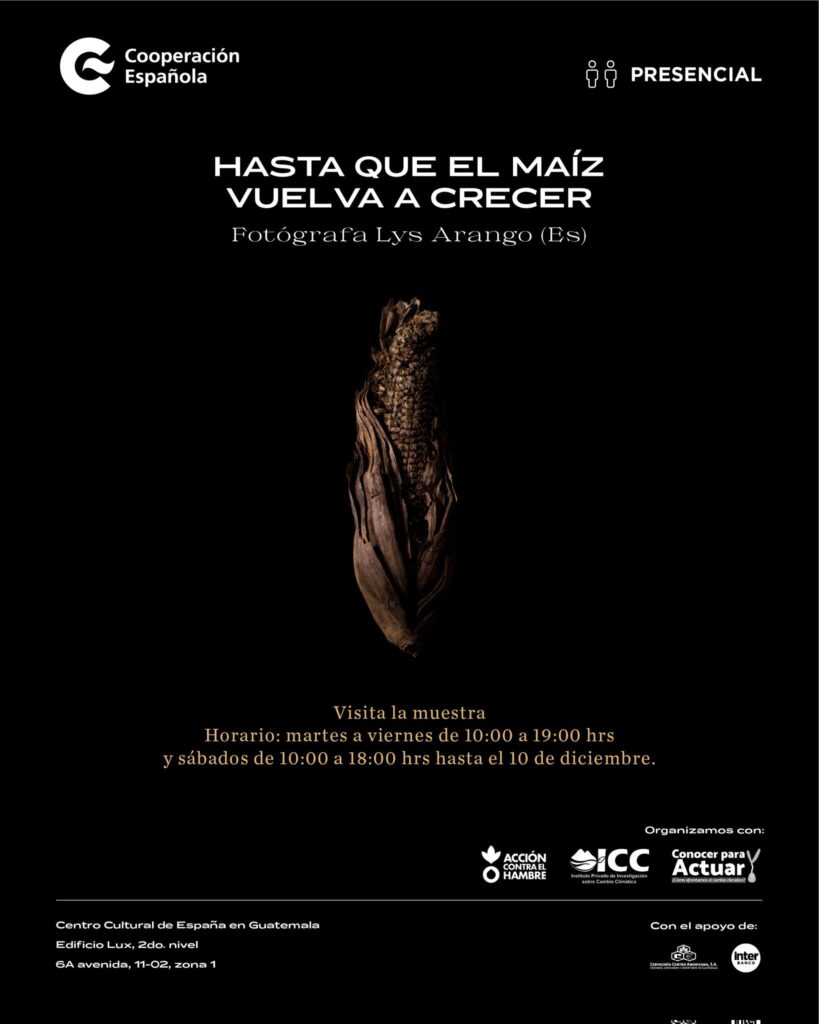 These actions are also part of the initiative "Know to act: how do we confront climate change?", which seeks to unite the integrated efforts of different organizations in the region with the facilitation of LatinClima, the Spanish Agency for International Development Cooperation -AECID-, EUROCLIMA+, the Tropical Science Center, and Health Care without Harm.
The objective is to raise awareness about the change required to address the climate crisis in the framework of the celebration of the International Day against Climate Change and in advance of the upcoming COP27 climate summit, which will take place in November in Sharm El-Sheikh, Egypt.