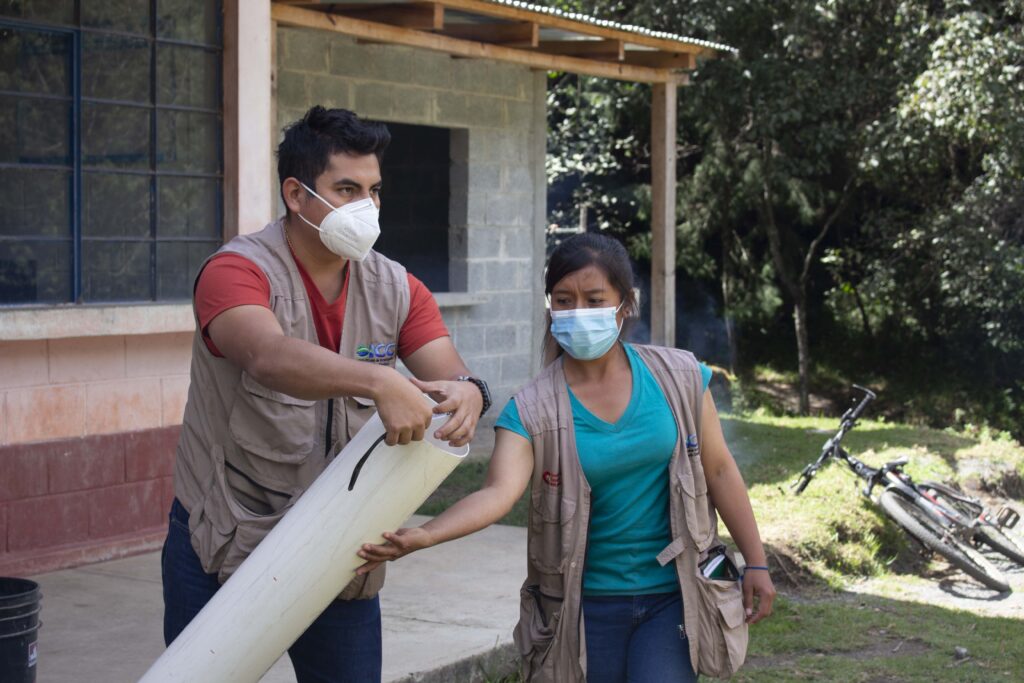 The ICC held a workshop on adaptation measures to climate change as part of the project "Implementation of Adaptation Measures to Variability and Climate Change to Contribute to Food and Nutritional Security and the Reduction of Child Malnutrition in Communities and Municipalities of the Department of Sololá". Ten mothers and family leaders of the Chuimanzana community of the municipality of Santa Lucía Utatlán, participated in the activity. The project is being funded by the ARAUCLIMA program of the Spanish Cooperation.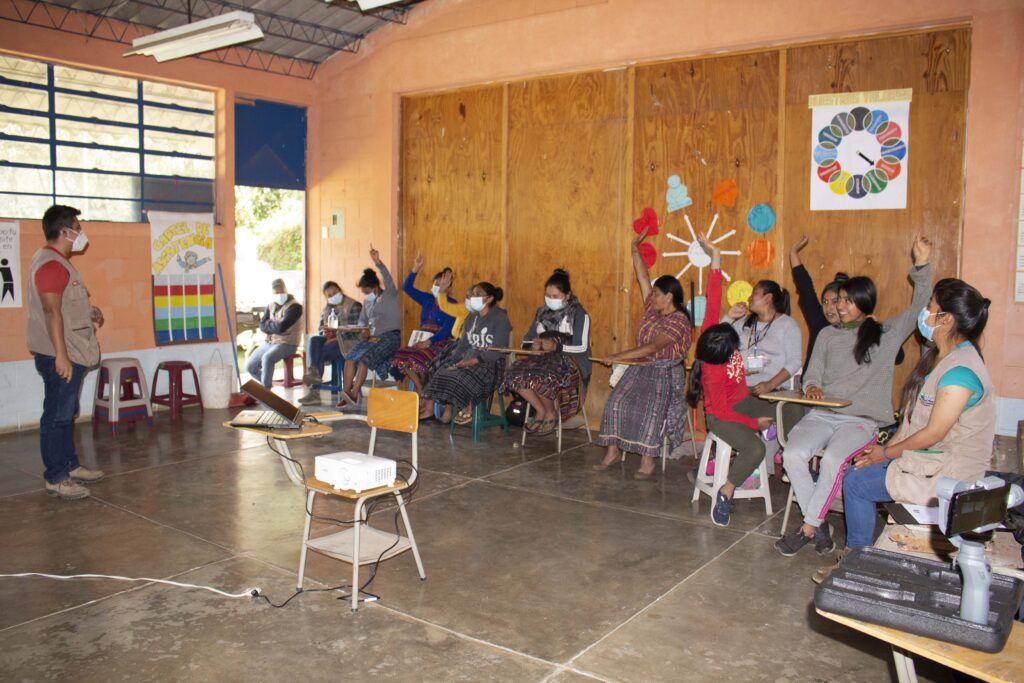 The workshop raised awareness on the importance of adaptation to climate change within food systems consisting of family gardens and on the identification of economically viable technologies for adaptation. During the workshop, the participants built structures for food production in confined spaces, using the vertical production approach.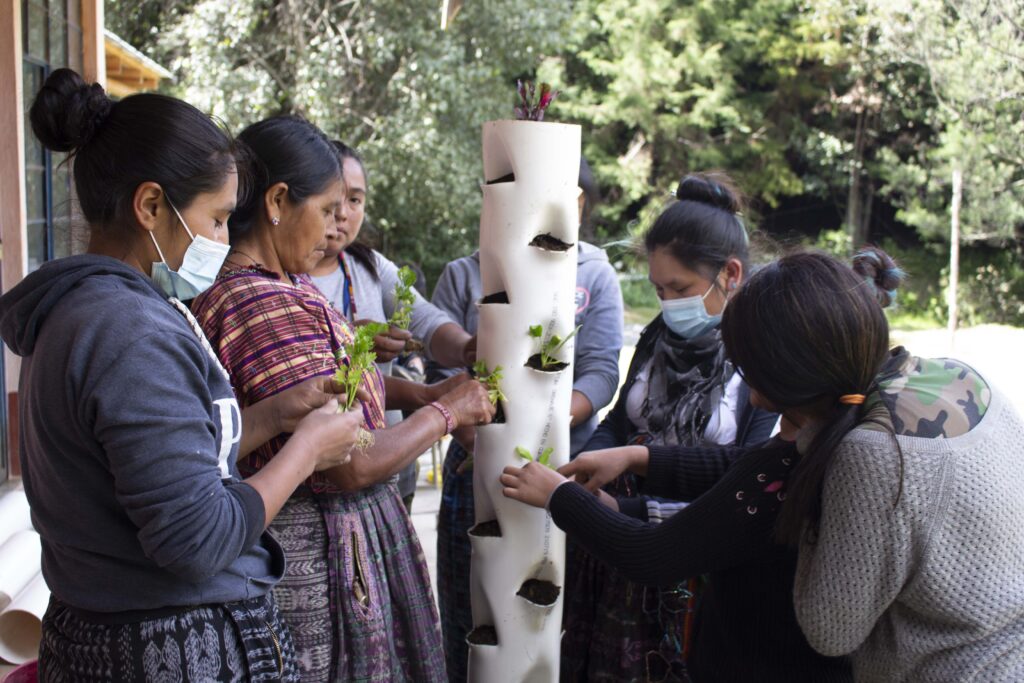 This technology is expected to contribute to the food security of households that have little space. These actions are implemented in ten prioritized communities in five municipalities of the department of Sololá.
The following crops are expected to be produced:
 Chard and beet (Beta vulgaris L.)
 Spinach (Spinacia oleracea L.)
 Celery (Apium graveolens L.)
Onion (Allium cepa L.)
White grass (Brassica rapa L.)
Tomato (Lycopersicum esculentum Mill.)
Medicinal plants, among others.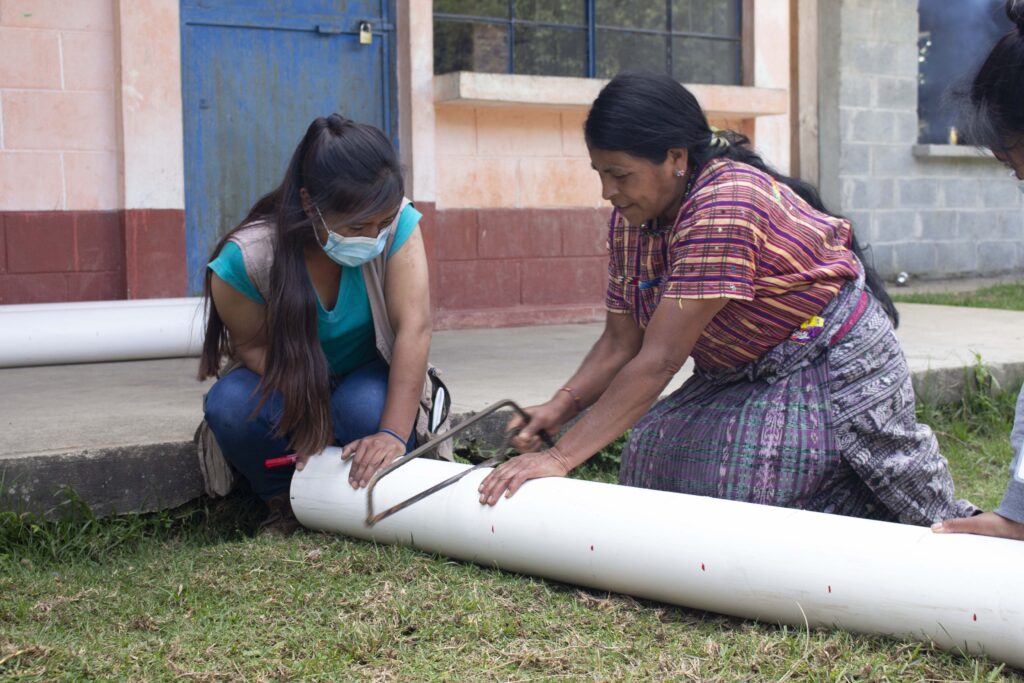 Each of the crops has a nutritional value that contributes to food and nutritional security coupled with the cultural relevance that they have in the project's intervention territory.