On January 24, professionals from the ICC and the National Institute of Seismology, Volcanology, Meteorology, and Hydrology of Guatemala (INSIVUMEH) conducted a tour to exchange methodologies for the measurement of rivers and physicochemical parameters in the field, in the municipality of Patulul, Suchitepéquez.
During the field trip, the professionals visited different measurement points of both institutions in the Madre Vieja River; they also visited the hydrometric station located in the middle part of the watershed, where they were able to understand in detail the operation of the system and the benefits it offers to the region.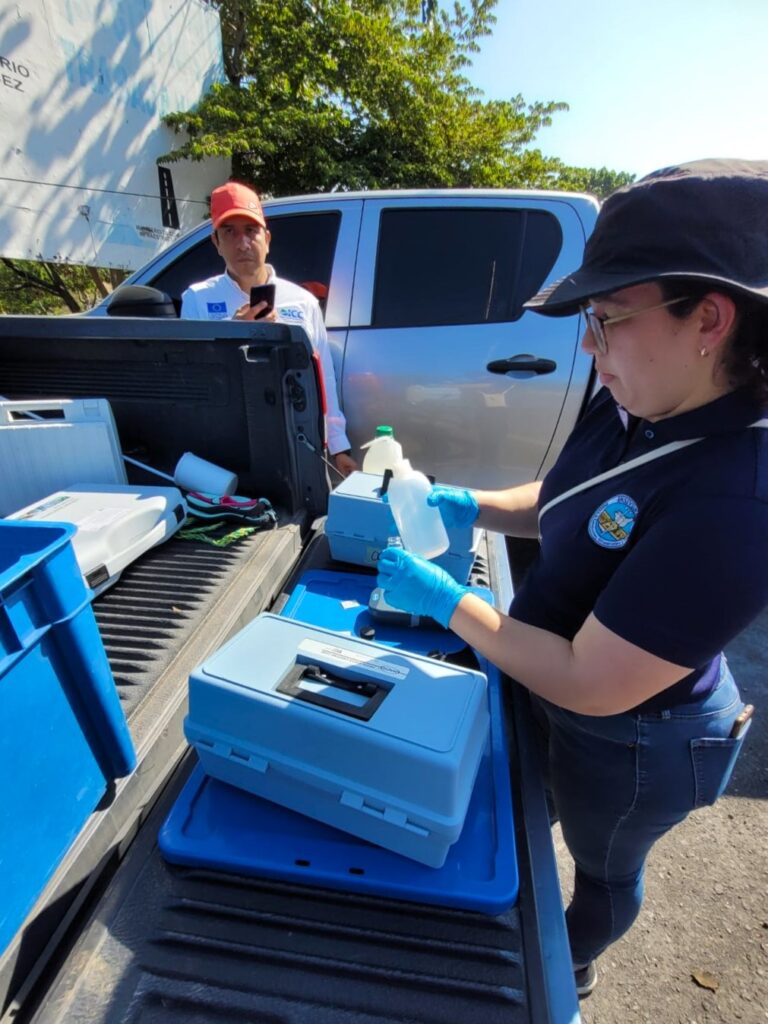 This activity was conducted as part of the cooperation actions agreed between the two institutions through a letter of understanding signed in 2019, in which they agreed to strengthen the technical capacities of both institutions in meteorology and hydrology; other knowledge exchange activities and studies have resulted from this joint work.