The members of Initiative 20×20, which include government representatives, impact investors, companies and technical experts, of which the Private Institute for Climate Change Research (ICC) is a part, met in Buenos Aires, Argentina, with the purpose of advancing the alignment of policies and investments for landscape restoration in Latin America and the Caribbean.
According to the Initiative 20×20 website, this was the fifth annual meeting to take place. The meeting was focused on taking advantage of investments and public policy to help restore vital lands across Latin America and the Caribbean.
The ICC's director of operations, Luis Reyes, participated on the discussion panel titled "Country-based restoration investments and policies: Guatemala." He addressed the importance of private-sector investment through the ICC for landscape restoration in Guatemala, referencing the investments that the Association of Guatemalan Sugar Producers (Asociación de Azucareros de Guatemala, ASAZGUA) and the Association of Independent Banana Producers (Asociación de Productores Independientes de Banano, APIB) have made.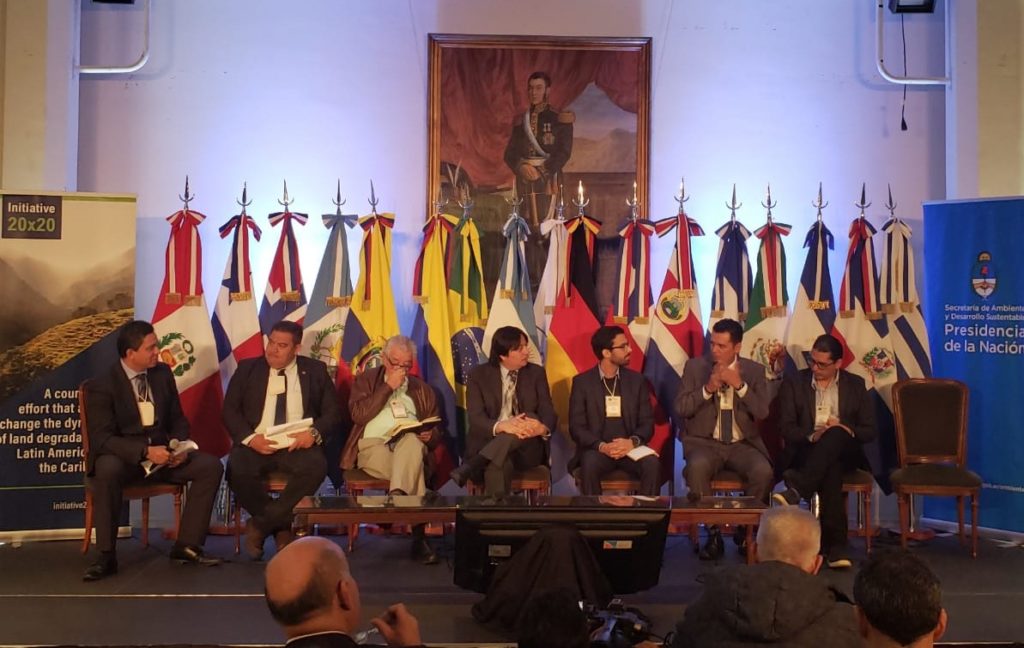 [FOTO] The director of operations, Luis Reyes, speaking about private sector investments during the panel.
According to the representative of the World Resources Institute (WRI), René Zamora Cristales, Ph.D., the annual meeting was attended by various ministers from the region, who signed the Buenos Aires Declaration on Restoration by the Members of Initiative 20×20, which calls for concrete actions to improve restoration in the field and for financing from private institutions that can lead to the implementation of such efforts.
Zamora added that representatives from 17 Latin American countries and the Caribbean participated in the meeting. In addition, a panel focused on the actions taking place in Guatemala from the private sector through the ICC took place. Zamora also reported that Rony Granados, manager of the National Forestry Institute (Instituto Nacional de Bosques, INAB), addressed policies that can help investments related to forest landscape restoration.
The panel was complemented by the participation of two impact investors who have been investing in Guatemala's secondary forests and who referenced the presentation of Luis Reyes. Zamora concluded by highlighting the work that the ICC is doing, using the actions carried out in the riverside forests on banana and sugar plantations as an example to show how the private sector has completed restoration activities in order to maintain the productivity of the crops.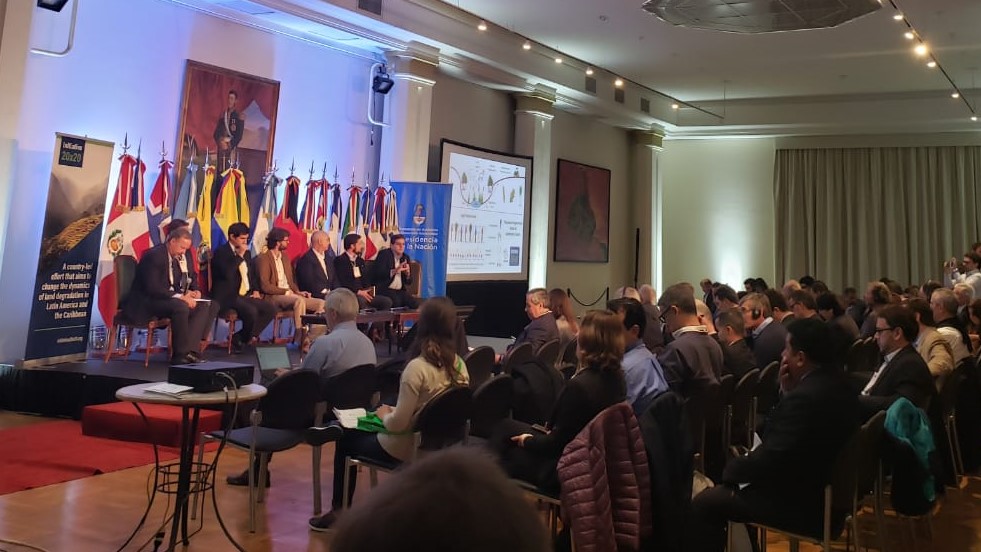 [FOTO] Experts and participants from different countries in the region participated in the activities organized by Initiative 20×20.
Luis Reyes shared how Guatemala's private sector is implementing actions in the field and in scientific investigations, especially as it relates to the incorporation of forests into the productive area of bananas and sugar.
The organizers of Initiative 20×20 announced that, as of March 2019, the government partners have committed to restoring 50.1 million hectares of degraded lands, and that projects covering 14 million hectares are already underway.