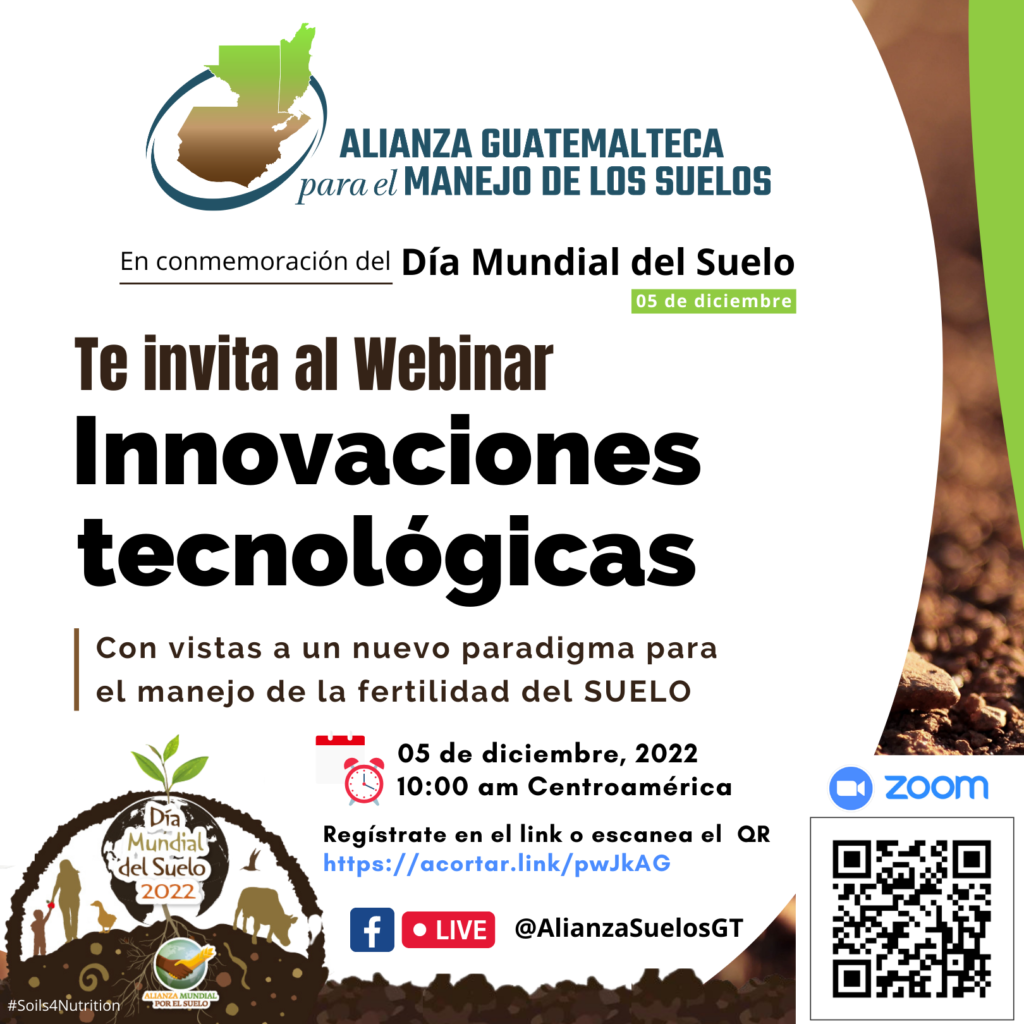 To commemorate World Soil Day (December 5th), the ICC as a member of the Guatemalan Alliance for Soil Management invites you to take part in the online seminar: Technological innovations towards a new paradigm for soil fertility management.
Free online seminar!
Experts will share on:
"Use of soil genomics in fertility diagnosis and management".
  "Application of Soil microbiome genomics analysis for crop management".
  "Digital soil mapping applied to fertility management".
"Emerging technologies for soil analysis for fertility management purposes".
Register now!