Due to a low pressure system, rains could intensify as of Friday afternoon, and continue throughout the weekend, mainly in southern Guatemala.
This is because of a low pressure system that, associated to the Intertropical Convergence Zone, could allow moderate-to-strong rains to occur as of Friday afternoon. The low pressure system is located in the Pacific coasts of Nicaragua, and the conditions caused by it will continue along its trajectory in the Pacific coast of Central America.
As NOAA reports, this system has a 40% chance to become a tropical cyclone, but whether it becomes a hurricane, its trajectory will cause rains to occur in the southern region of Guatemala.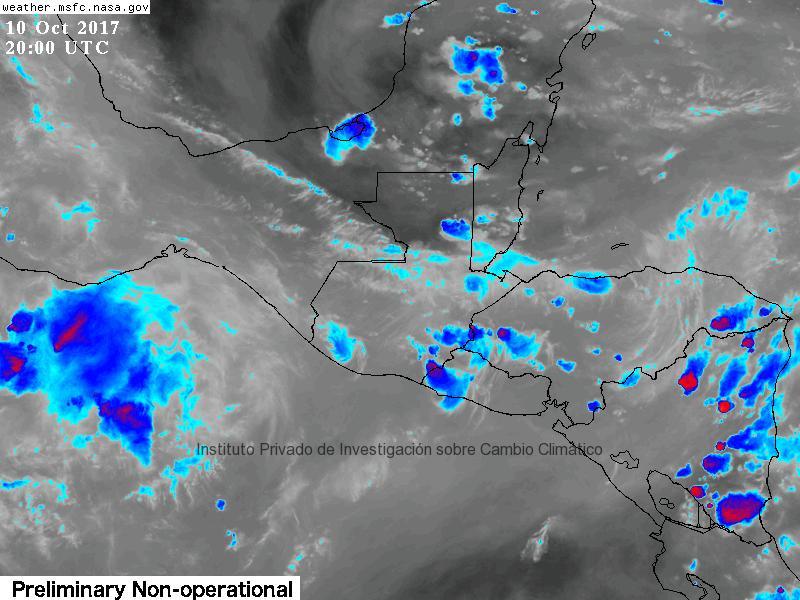 The satellite image in the water vapor channel shows the humidity in the Central American region, which will cause rains and electric activity for today and the following days of the week. Rains are expected to intensify as of Friday afternoon.