Even though groundwater is a key resource for ecosystems, agriculture and rural communities in the Guatemalan Pacific basin, its status and dynamics are still unknown. This is the reason why the private Institute for Climate Change Research has recruited new temporary staff to conduct research in groundwater systems. Three groundwater professionals joined the team in March.
Sergio Gil Villalba joined as a temporary coordinator of the Research Programme on Climate and Hydrology. Additionally, two interns will conduct their research as part of their master thesis. Juan Francisco Low will generate a numerical model to study groundwater resources and the impacts of climate change. Pierre Matran will conduct research to identify seawater intrusion processes.
More detail of the new team members below:
Sergio Gil Villalba
Temporary Coordinator on Climate and Hydrology research programme
Sergio is currently the Climate and Hydrology Research programme coordinator of ICC. He previously worked in the institute, from 2011 to 2016, as hydrology researcher.
Sergio has professional and academic experience in water-related topics as flood-prone areas mapping using numerical models, river works risk assessment, the creation of surface and groundwater baselines, applied geophysical methods for groundwater systems exploration and monitoring networks geostatistical optimization.
Sergio studied environmental sciences in Universitat Autònoma de Barcelona (Spain) and has an Erasmus Mundus M. Sc. in Groundwater and Global Change. This Master is coordinated between IHE Delft Institute for Water Education (The Netherlands), Instituto Superior Tecnico (Portugal) and Technische Universität Dresden (Germany). Sergio comes from Barcelona (Spain). He speaks Spanish, Catalan, English, and some German.
Juan Francisco Low
An intern from Erasmus Mundus M.Sc. in Groundwater and Global Change
Juan Francisco is conducting a Research Project in the ICC. During his research, Juan will develop a numerical model to assess groundwater resources in the Fuego Volcano Alluvial fan. The main goal is to generate knowledge in groundwater systems to promote rational use of groundwater considering climate change scenarios.
Juan is a Geologist from Colombia National University (UNAL). He is currently studying an Erasmus Mundus Master in Groundwater and Global Change. It is a multi-university master coordinated between IHE Delft Institute for Water Education (The Netherlands), Instituto Superior Tecnico – IST (Portugal) and Technische Universität Dresden (Germany).
Juan Francisco has knowledge in remote sensing, Geographical Information Systems, and Python. He has experience in the assessment of strategies for groundwater quality improvement, for a project in Israel. Low comes from Bogotá (Colombia); he speaks Spanish, English, and some Portuguese.
Pierre Matran
An intern from Advanced Hydrogeology studies in ENSEGID
Pierre Matran is undertaking a Research Project in the ICC. The goals of the research are to generate hydrogeological parameters and to explore saline intrusion in some areas of the Guatemalan Pacific coast. His work here will contribute to generating local recommendations to improve groundwater management.
Pierre is carrying out studies in advanced hydrogeology with a specialty in water management. He is a student in ENSEGID School, in the engineering group of Polytechnical National Institute (INP). Last year Pierre had an academic exchange with the Master on Hydric Resources and Environment (RIMA) at Malaga University.
Pierre has knowledge in Geographical Information Systems (GIS), Statistical tools (R) and groundwater modeling software. He has experience in seawater intrusion characterization in La Reunion. Besides, last year he carried out a study for the identification of pollution sources using isotopes in Maravilla river basin, Costa Rica. Matran comes from Bordeaux, France; He speaks French, Spanish and English.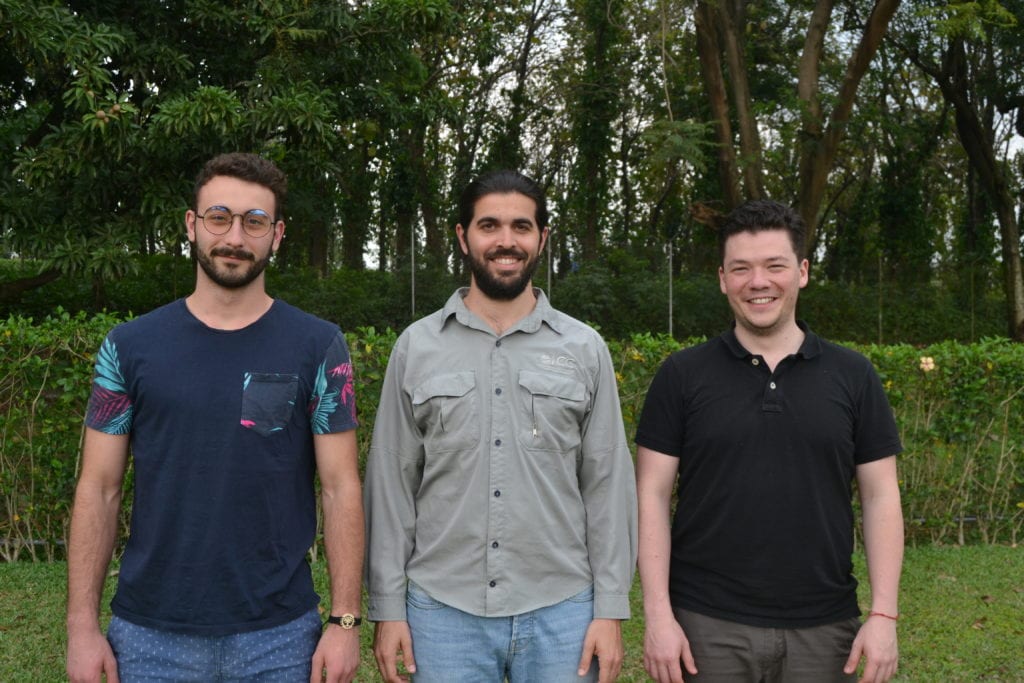 Figure 1. Left to right: Pierre Matran, Sergio Gil and Juan Francisco Low.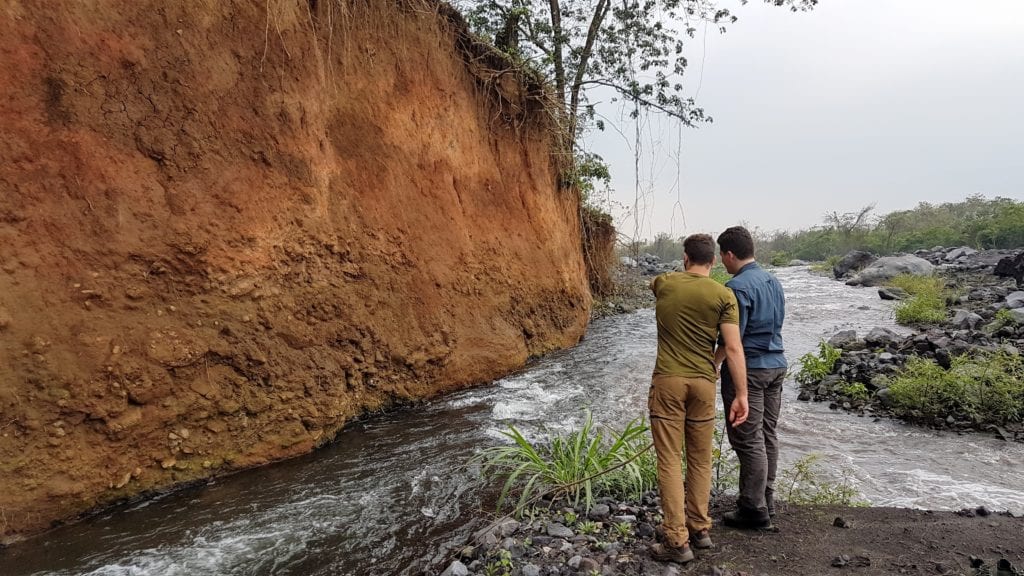 Figure 2. Juan Low and Pierre Matran analyzing local geology.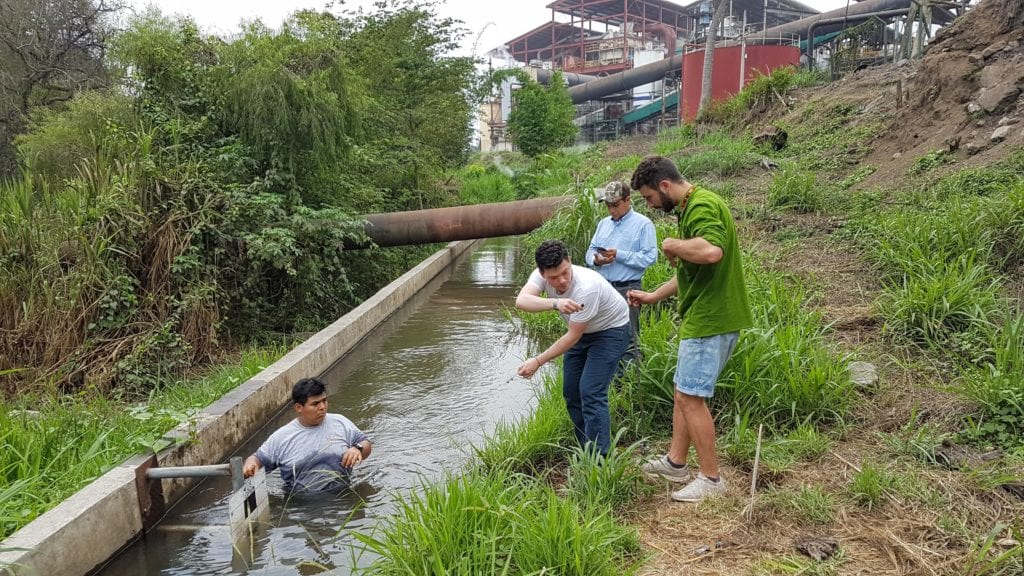 Figure 3. Interns installing devices to measure water level.