The new station called "La Joya", located in Sipacate, Escuintla, was installed in conjunction with the Association of Salt Producers of Sipacate and the Association of Sugar Producers of Guatemala -ASAZGUA-, with the main objective of improving the monitoring of wind behavior in the salt production area of the municipality.
This new automatic station transmits information via cellular network every 15 minutes, recording rainfall, temperature, relative humidity, and leaf wetness, as well as wind speed and direction according to World Meteorological Organization standards.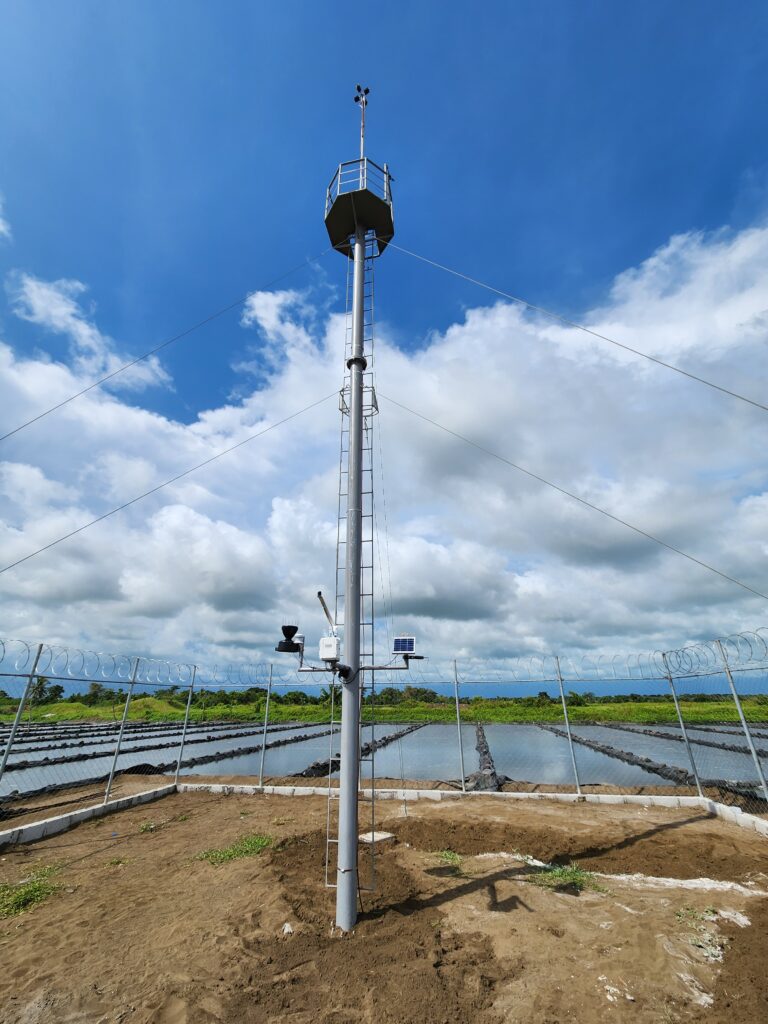 La Joya joins the ICC's growing meteorological network, which now has 34 stations along Guatemala's Pacific coast.