ICC implements actions in the framework of the project: Implementation of adaptation measures to variability and climate change to contribute to food and nutritional security and reduction of child malnutrition in communities and municipalities of the Sololá department in Guatemala, executed during the 2020-2022 period.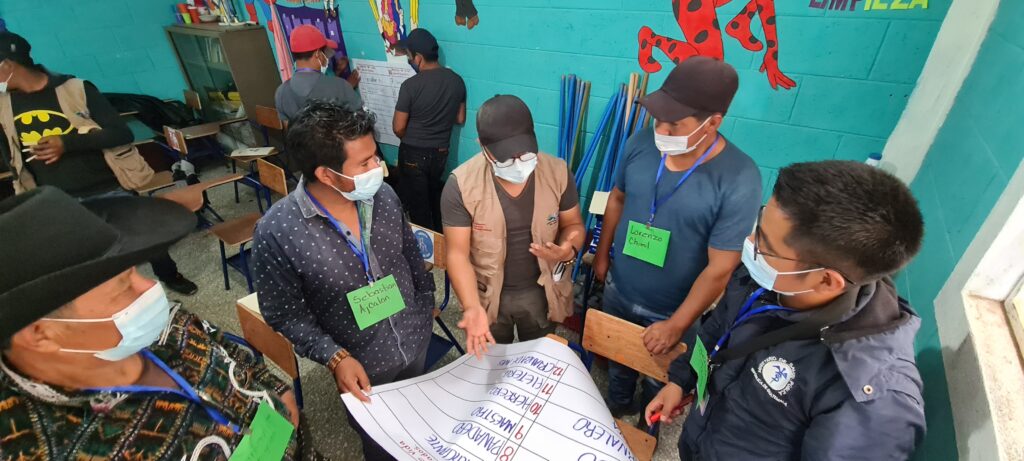 As part of the III component of the project, that consists in generating knowledge on interrelationships between adaptation to climate and food/nutritional security, the ICC developed workshops for participative analysis of the climatic vulnerability in the communities: Montecristo of Santa María Visitación, Chuimanzana of Santa Lucía Utatlán y Chuiraxché of Sololá.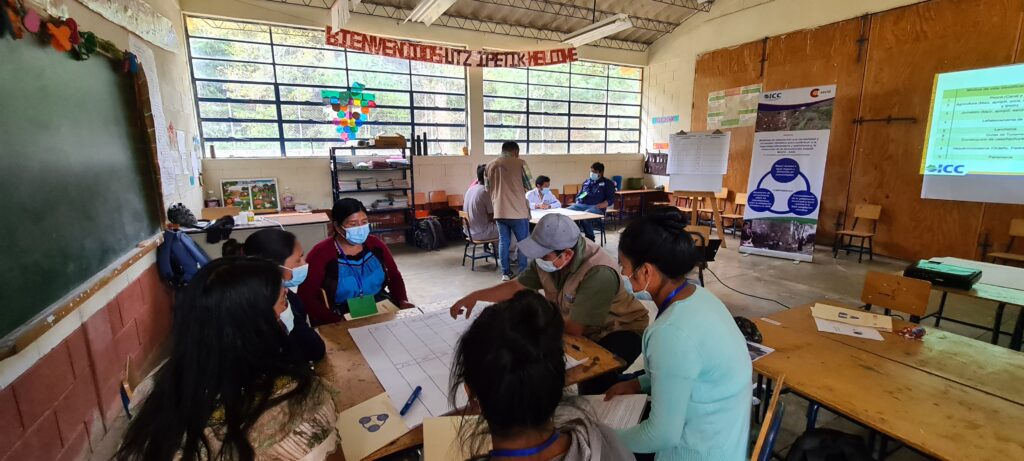 Valuable inputs at the community level for the design of measures to adapt food systems in the communities, have been generated through the workshops that were carried out at the end of February.  These activities will continue throughout the month of March in other prioritized localities in the municipalities of Nahualá and San José Chacayá.
This project is implemented by the ICC with funding from the Spanish Agency for International Development Cooperation -AECID-, within the framework of the ARAUCLIMA program. The actions are coordinated with municipalities and Municipal Agricultural Extension Agencies -AMER- of the Ministry of Agriculture and Livestock.