Today, the members of the Technical Board of the Madre Vieja River, of which the Private Institute for Climate Change Research -ICC- is a part, donated non-perishable food to the rescuers who are combating the forest fire that has been advancing since last weekend on the slopes of the Atitlan volcano, in Sololá.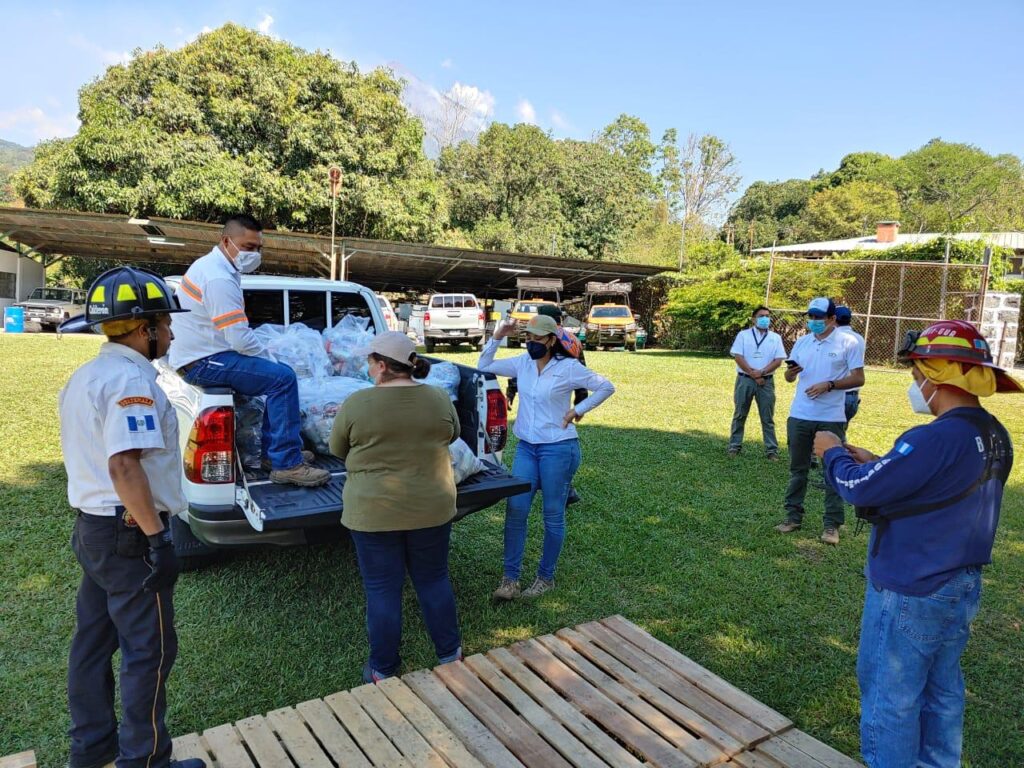 More than 5,000 rations of food, which will supply the brigade members for 11 days, were received by representatives of the National Council of Protected Areas -CONAP- and the Association of Private Natural Reserves of Guatemala, indicated Eliecer Peralta, a member of CONAP, who thanked the members of the Technical Board and the ICC for supporting them with the process of receiving the donation.
CONRED's departmental delegate of Suchitepéquez Francisco Cajas, commented that it is an effort that has been carried out in an integral way through the structure of the Incident Command System that is made up of public and autonomous institutions, associations, and private entities.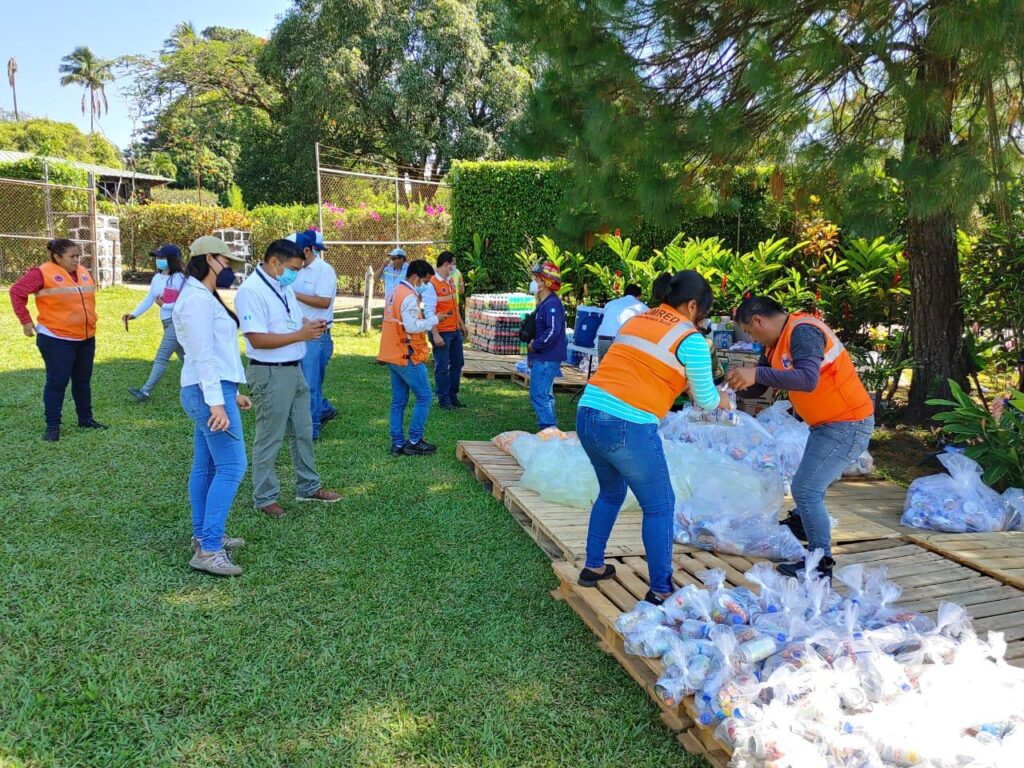 The Technical Board of the Madre Vieja River is a successful model of water management, made up of local and regional authorities, as well as community members and producers of sugarcane, palm, banana, fruit, basic grains, farmers, among others. This Board was formed in 2016 and has since then made great progress in reforestation of the riverbank and sustainable and rational use of water.
The area where the Atitlan volcano is located is very important for the hydric recharge of the Madre Vieja river basin; the forest fire has caused damages including the loss of flora, loss of fauna and soil erosion.