October 5th, 2018. By Paris Rivera.
The Climate and Hydrology program of the ICC, reports that we are monitoring a low atmospheric pressure system with 20% chances of becoming a tropical cyclone as the NOAA reports. This system generates a great area of clouds and thunder storms located over the coats of the Pacific in Central America. The system is moving North towards the North West. Independently if it develops, strong rains could cause sudden floods and landslides in the mountain areas of the west of Costa Rica, Nicaragua, Honduras, El Salvador, and Guatemala until the beginning of next week.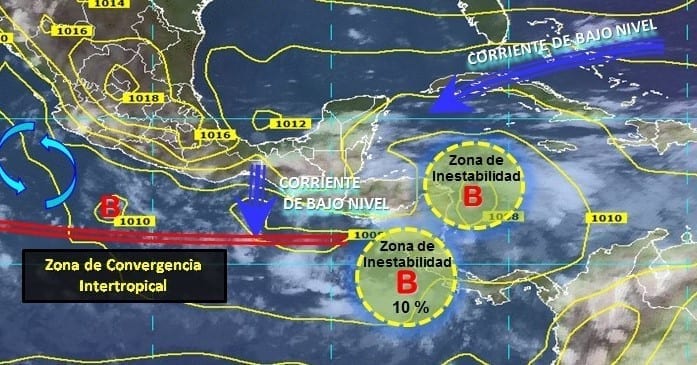 Weather map, source CONAGUA, 2018.
The graphic shows the location of the low atmospheric pressure system (area of instability), which, whether it develops, it will cause moderate-to-strong rains in the southern region this weekend.
Sources: