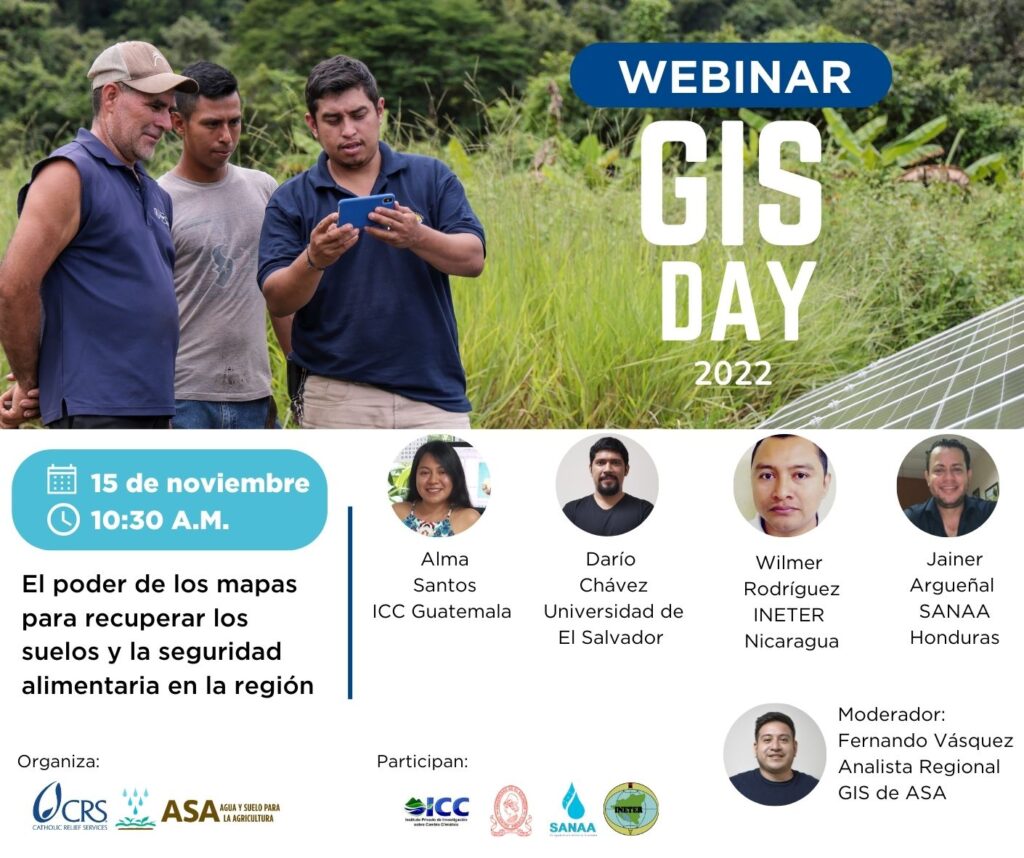 The ICC will share experiences in the webinar: Geographic Information Systems (GIS) The power of maps to recover soils and food security in Central America.
When?
Tuesday, November 15
10: 30 a.m.
Register here: https://bit.ly/GISdayElPoderDeLosMapas
#GISDay2022 will take part on November 16, and to celebrate, our friends at Agua y Suelo para Agricultura – ASA (Water-Smart Agriculture) have organized a webinar that will allow you to learn about the contribution that this technology provides to help soil recovery and food security in the Central American region.
Participants will learn how various institutions use GIS technology to obtain results in the management of natural resources and how they help in making decisions that benefit small-scale agriculture.
Save the date!