Temperatures are expected to decrease this weekend, due to a high atmospheric pressure system that is getting closer and generating a cold front, which will gradually accelerate winds, and that will intensify as of Saturday and Sunday.
The forecast also includes that the central areas of the country could have cloudy skies alternating with scattered clouds, cold nights and early mornings, specifically in the central and western highlands. Light north winds are also forecasted, which could turn south in the late afternoon. Minimum temperatures in Guatemala City could be between 10°C to 12°C, while the western highlands could reach between -2.0°C a 0.0°C.
Clear skies in the morning and nights are forecasted for the Pacific regions, scattered clouds throughout the day and warm and misty during the afternoons. Some short rains could also occur in the south west. Maximum temps could be between 31.0ºC to 35.0ºC, while minimum temps could be between 15°C a 17°C.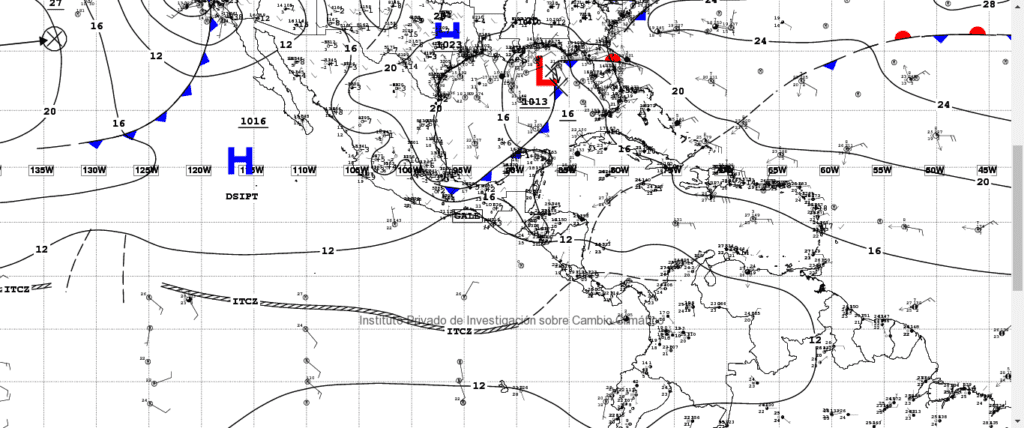 Weather map of the GFS model, NOAA, 2018.
The image shows blue triangles that correspond to the cold front associated to the high atmospheric pressure system that is approaching Central America, allowing temperatures to decrease and wind to accelerate. Short rains are not discarded in the southern region of Guatemala.