Winds accelerating as of Thursday in the western highlands, central areas, and the south coast, low temperatures in the west, and some light drizzles could be in this week's weather.
The forecast indicates that temperatures could go as low as 4°C in the highlands, 13°C in Guatemala City, while in the south temperatures could reach up to 35°C.
Also, the weather for the south coast includes scattered clouds, and warm and mist environment. Cloudy skies and light drizzles could also appear in the afternoon, as well as rains with electric activity. The wind will be from the south east.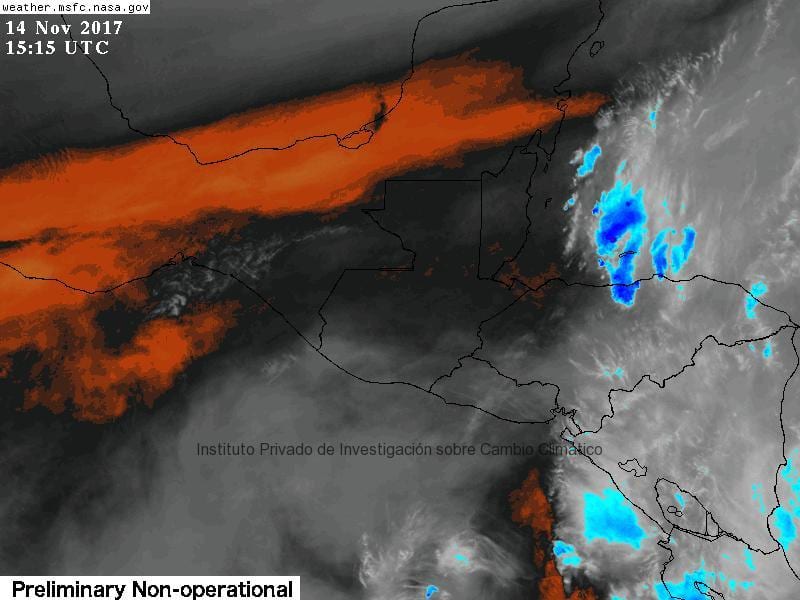 The satellite image of the water vapor channel shows the high pressure system that allows temperatures to slightly decrease.