Due to the influence of a high pressure system, it is expected that the north winds will be from light to moderate in the upcoming days. The skies could be from scattered clouds to cloudy, and light drizzles with electric activity could occur in the afternoon, preferably in the south.
These conditions are normal for the end of the year in Guatemala, and to the end of the rainy season in the country.
For the central region it is also expected to have winds up to 20 mph, increasing its speed as of Thursday. Minimum temperatures for Guatemala City could be as low as 13°C, while the western highlands could go as low as 4°C.
For the Pacific, it is expected to have light south east winds. Maximum temperatures could reach up to 35°C.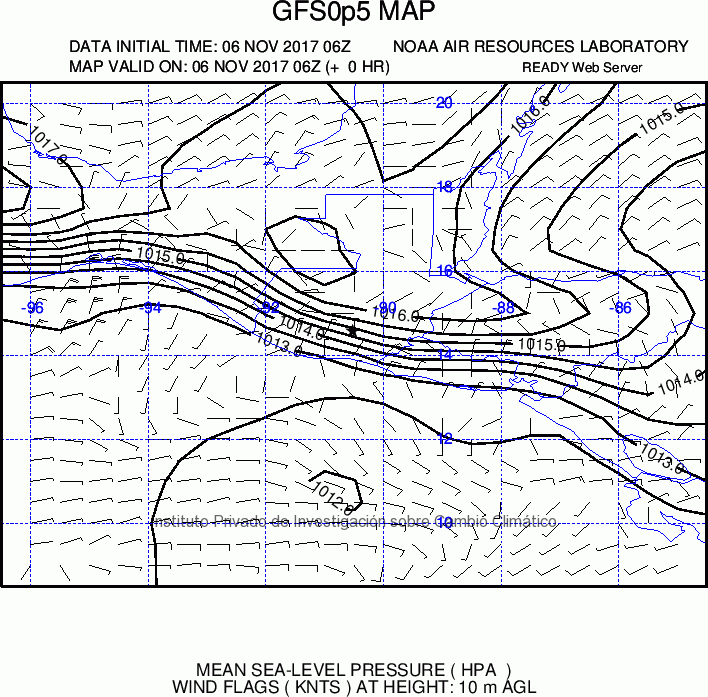 The Image from the GFS model shows a high pressure system with 1017 millibars, which stimulates north winds and lowers temperatures. Wind could increase its speed in Southern Guatemala due to the pressure gradient, which decreases from 1016 to 1013 millibars in the southern region, causing wind to accelerate.