On December 8 and 9, 2021, the ICC held three workshops on climate vulnerability and the identification of adaptation measures to climate change for the main livelihoods of communities in the municipalities of Sololá, Santa Lucía Utatlán and Santa María Visitación.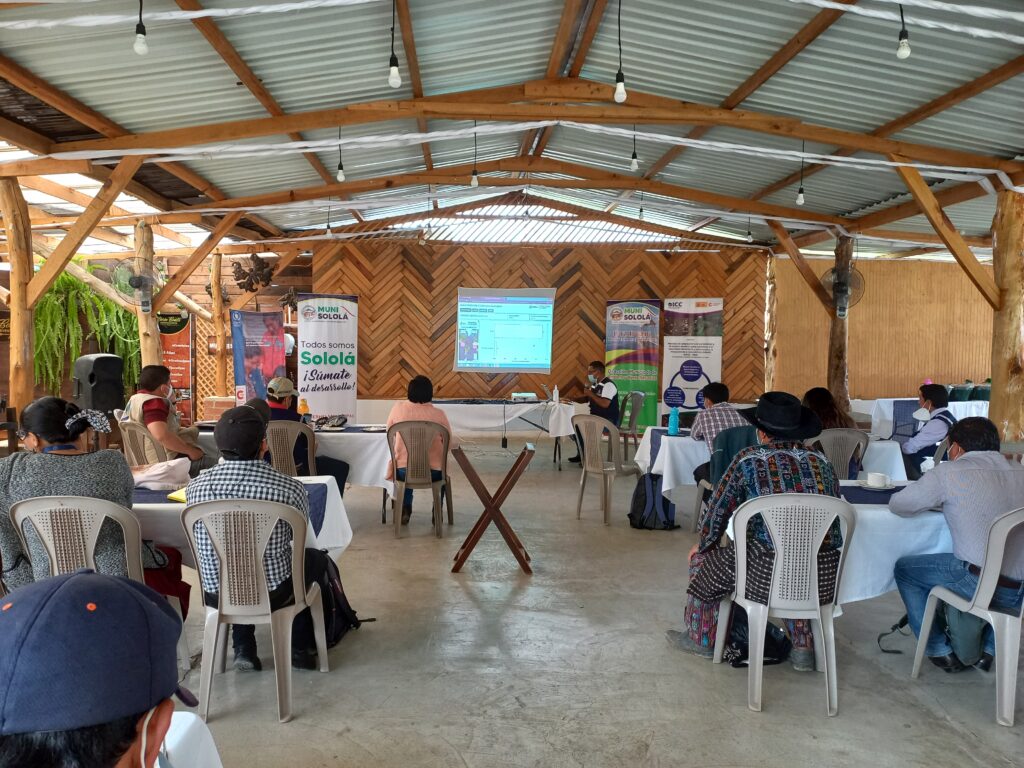 The workshops were coordinated with the Secretariat of Food and Nutritional Security SESAN – Sololá and were developed within the municipal commissions of food and nutritional security COMUSAN. A total of 87 people participated, of which, 55% were women. An important part of the main goal was to present the results of the workshops held at a community level in March and April of this year. Another goal was to identify adaptation actions to climate change for agricultural and livestock livelihoods.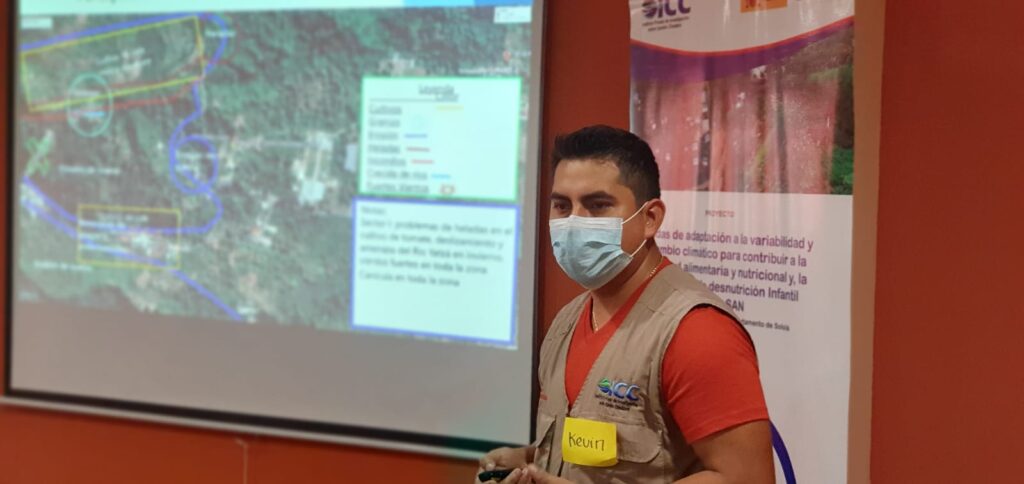 The results of this intervention will be socialized during the year 2022 with the purpose of sharing knowledge on the effects that climate change generates in the local environment and of promoting adaptation based on ecosystems and/or communities through the intervention and organization of key stakeholders within the municipalities.
The workshops are developed within the framework of the project: Implementation of adaptation measures to variability and climate change to contribute to food and nutritional security and the reduction of child malnutrition in communities and municipalities of the department of Sololá, Guatemala. -MACC SAN-. This project is financed by the Spanish Agency for International Development Cooperation -AECID-.